SAP HEC - a path to the cloud
SAP HEC (SAP HANA Enterprise Cloud) is a managed, private cloud environment for running SAP HANA applications. Read on this page what is behind the solution in detail.
What is the SAP HANA Enterprise Cloud (SAP HEC)?
The SAP HANA Enterprise Cloud (SAP HEC for short) is a managed private cloud that SAP has been offering since 2013.
The hosted service provides the SAP Business Suite and applications based on SAP HANA. It also includes the SAP NetWeaver Business Warehouse on a single instance of the SAP HANA in-memory database.
SAP introduced the Infrastructure-as-a-Service (IaaS) solution primarily to accelerate the implementation of SAP HANA. However, SAP HEC also allows hosting of non-HANA applications, third-party applications and in-house developments.
SAP HEC as a bridge to SAP S/4HANA
To put this in perspective, SAP SE is pursuing a cloud-first strategy in the course of the new SAP HANA product generation. The declared goal here is to make more and more SAP products available via the cloud.
Above all, this applies to the "ERP flagship" SAP S/4HANA. Although it can still be operated locally (on-premise), SAP favors the following two variants:
Use of SAP S/4 HANA in the SaaS model (Software-as-a-Service).
Use of SAP S/4 HANA in the SAP HANA Enterprise Cloud.
In the latter variant, SAP provides a complete system landscape and all relevant applications. The provider also takes care of the complete management of the infrastructure, the managed services and the administration of the applications.
Who benefits from SAP HEC?
SAP HEC is primarily useful for innovation and transformation projects. In particular, it is aimed at companies that want to carry out projects of this type
without high hardware investments
within a short time and with
and with a high degree of flexibility.
The SAP HANA Enterprise Cloud is also suitable for scenarios in which an on-premise data center (own infrastructure) would be "oversized" due to its high fixed costs.
The target group is primarily medium-sized to large companies that intend to migrate (gradually) to the cloud.
What are the benefits of SAP HEC?
Unlike an on-premise installation, using SAP HEC allows companies to fully focus on innovation, transformation projects and growth without having to worry about the availability and security of their systems and data.
Furthermore, the operating model can be easily adapted and scaled, increasing the flexibility of companies and their processes.
Last but not least, the SAP HANA Enterprise Cloud significantly minimizes the costs and time required for the introduction of new applications. For example, with its managed services model, the solution has ready-made tools specifically designed to shorten implementation times.
Other benefits of SAP HEC
Optimized availability
With SAP HEC, companies get high availability for their IT and application landscape. Yet, they retain control over the deployment of their SAP HANA environment. Compared to the on-premise variant, service levels are also better.
Relief and risk minimization
Thanks to the SAP HANA Enterprise Cloud, companies have to spend significantly fewer resources on the day-to-day management of SAP HANA. IT teams are significantly relieved and thus have more time to focus on digital transformation and future projects. In addition, the risks of HANA implementation are "outsourced".
Future viability and scalability
In general, SAP HEC is a future-proof solution that enables companies to reduce complexity and prepare for the challenges of digitalization - even with strong business growth.
Furthermore, SAP HEC allows individualization of existing systems and also recourse to over 1,000 prefabricated applications from SAP partners. This means that innovations and developments can be additionally accelerated in the cloud.
Performance through hyperscaler integration
SAP HEC offers the option of integrating specific hyperscaler platforms into the cloud landscape. For example, it is possible to integrate AWS (Amazon Web Services), Microsoft Azure and GCP (Google Cloud Platform).
Hybrid environments of this type allow the SAP S/4HANA Cloud to be developed, configured, integrated and deployed very quickly.
Operating models of the SAP HANA Enterprise Cloud
In the strict sense, SAP HEC is not a cloud solution, but a specific cloud deployment model for native SAP on-premise systems. A monthly rental fee is charged for the operation of the "Managed Private Cloud".
Companies that have an on-premise license for their SAP software can use it in the SAP HANA Enterprise Cloud. This model is also known as "Bring your own License" (BYOL for short). As an alternative, SAP offers to "rent" the license (subscription model). In this case, the costs are based on the number of users.
Special form: SAP HANA Enterprise Cloud Customer Edition
A special form of operation is the so-called SAP HANA Enterprise Cloud Customer Edition. This is a model that SAP has implemented together with Hewlett Packard Enterprise (HPE).
HPE provides the SAP HANA Enterprise Cloud on-site at the customer's premises using the HPE GreenLake solution. Customers can choose to use their own data center, a colocation data center (operation of their own hardware in a third-party data center) or another company location.
Customers are thus able to operate their systems in-house without having to forego the cloud benefits (for example, flexibility, speed, consumption-based billing, subscription model).
What features does SAP HEC offer?
From a technical perspective, the SAP HANA Enterprise Cloud is a complete and customizable IT environment that comes with applications installed ready to run. Both responsibility and liability for the operation of the systems lie with SAP.
Service level agreements (SLAs) are included, as are common control and security functions. Maintenance windows, updates and patches can be individually agreed and scheduled. Data recoverability in the event of an emergency is also ensured. Monthly reports also ensure transparency in usage.
Will SAP HEC now be replaced by RISE with SAP?
WITH "RISE with SAP" in 2021, SAP has created another way to move business-critical elements to the cloud and increase the speed of digital transformation. SAP also calls the new solution portfolio "Business Transformation as a Service".
In connection with SAP HEC, the "SAP S/4HANA private cloud edition" (SAP S/4HANA PCE) announced in the course of RISE with SAP is to be questioned in particular. The offer is aimed primarily at customers from the midmarket who want to take the step to SAP S/4HANA and at the same time switch to a modern cloud environment.
SAP S/4HANA PCE cannot currently be regarded as a replacement for SAP HEC, but rather as a supplement to the previous SAP cloud offerings.
This is because, on closer inspection, there is a difference between the two approaches: While SAP HEC is responsible for all services, SAP S/4HANA PCE is not.
Here, implementation and application management are not included in the offer. These two services must therefore be outsourced to an SAP partner. In combination, companies then receive a software-as-a-service (analogous to the previous SAP S/4HANA cloud products).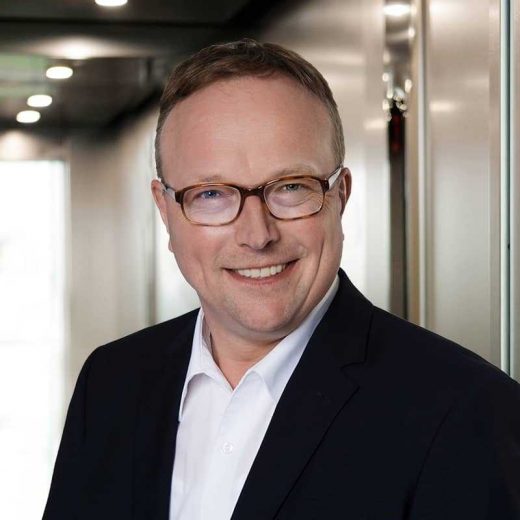 Meinolf Schäfer, Senior Director Sales & Marketing
Do you have any questions? I will be glad to help you!
+49 2241 8845-623