Digital Twin – Twin with added value
In the Digital Twin, the analogue and digital worlds merge. The virtual image of a real product collects data, enables simulations or allows improvements to be tested - without much effort.
Why you benefit from your Digital Twin
Digital Twin models in the field of mechanical engineering and production technology are basically about creating a digital (virtual) image of machines and components exactly as they are to be delivered to customers, were delivered or how they are now operated (e.g. with replaced components).
The Digital Twin ("Twin") contains references to the stored parts lists, drawings, serial or serial numbers with reference to customer orders or customer projects, but the maintenance, modification and spare parts histories are also part of the model.
Early applications of a digital twin are simulations for manufacturing, which then enable optimization in advance without real plants. The potential of a digital twin becomes visible when it begins to independently control activities or business processes from the perspective of its physical template (the real machine/component).
Digital Twins for the digital turbo start
Our Digital Twin architecture models enable you to quickly enter digital business processes, primarily in the service and aftermarket business. Thanks to our specific know-how in the installation and secure operation of data hubs, our Digital Twin architectures can also be set up and put into operation independently of existing and often fragmented ERP landscapes.
In conjunction with our SEE-GUIDE-ACT procedure model, we ensure the precise alignment and implementation of your Digital Twin architecture for engineer-to-order, configure-to-order, make-to-order and make-to-stock systems and products.
Your advantages
Use of practice-proven and technically feasible Digital Twin Best Practice models
Use of the most modern and digital SAP components of the SAP Intelligent Enterprise generation
No complex re-design of existing ERP landscapes required
Integration of modern and high-performance SAP and non-SAP cloud applications possible
Cross-system Turn Key implementations possible
Why you should cooperate with GAMBIT
Do you intend to build a digital image of your physical products and connect it to your PLM, service and CRM processes? Do you want to collect and analyze product and condition data of your sold products and take pro-active sales opportunities for spare parts, maintenance, retrofit and replacement?
Get in touch with us - we have SAP-based as well as technology-independent implementation models in which OEM hardware, ERP, IoT, PLM, CRM and e-commerce applications are connected process-wise and in real time and optimally support your digital business processes!
Our Digital Twin offer includes:
Field Product/Installed Base Lifecycle Management (based on the As Running bill of material/component list)
Connection with engineering product data and product lifecycle management system, especially for the automated identification of affected parts and components during revision, delisting and succession
Connection with e-commerce or ERP spare parts sales for automated stock enquiry and ATP availability check
Connect to CRM systems and customer dashboards and interfaces to provide proactive quotes for parts and/or services
IoT integration for access and availability of condition data and active provision or marketing of dashboard and monitoring services
Optional use of machine learning-based methods for continuous product improvement and for forecasting failure and error probabilities or customer-specific value-added services.
Our agile implementation program takes you forward sprint by sprint
Our agile implementation model focuses on implementation steps that can be carried out quickly - this generates motivational benefits early on or opportunities to correct the direction taken.
Our experience with Digital Twin projects shows that the best ideas often emerge in the implementation sprints, but then again only "hurdles" have to be overcome in the next sprint. But when consistently implemented, the Digital Twin then iteratively and steadily unfolds its full business potential.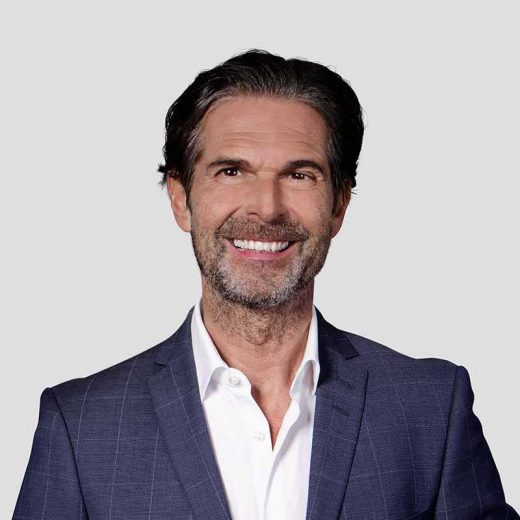 Thomas Pasquale, Managing Partner
Do you have any questions? Then contact me!
+49 2241 8845-637