SAP Best Practices: Definition, Meaning and Use
Those who use SAP Best Practices benefit several times over. The standards simplify and accelerate business processes and make companies more flexible. They also help with the changeover to SAP S/4HANA.
What is meant by SAP Best Practices?
SAP Best Practices are preconfigured, integrated, out-of-the-box business processes. SAP has optimized the Best Practices for SAP S/4HANA.
Simply put, these are "turnkey" solutions, tried and tested standards. Basically, it is always about the best way to implement a business process - for example, in accounting or logistics.
Best-practice solutions enable companies to meet their basic requirements. In addition, companies can use best practices to accelerate the implementation of SAP's software suite.
The individual, activatable units of the best practices are called scope items. Scope items are therefore instances of SAP Best Practices.
SAP Best Practices are based on the experience and knowledge gained from a large number of customer projects: Any company that decides to purchase an SAP system therefore does not just acquire the pure software. It also benefits from the experience gained by other companies in the same sector or industry, which is then incorporated as know-how into the development of SAP software and, in particular, the Best Practices.
SAP Best Practices are an integral part of SAP Activate, the implementation methodology for SAP S/4HANA. SAP Activate is a methodology that is suitable for the implementation of cloud, hybrid and on-premise systems.
The SAP Best Practices for cloud solutions are particularly interesting - here, the proven processes serve as a basis. With the help of the best practices, companies can build their architecture faster and then also go live more quickly.
The extensibility of such cloud architectures is also guaranteed: Suitable Fiori apps based on the standards are available for almost any requirement. Programming your own apps is also possible.
For which processes are SAP Best Practices available?

There are best practices for almost all processes of companies, both from an industry-specific and a business perspective. Best Practices exist for
Business processes (for a wide range of requirements and industries),
analyses (e.g., ready-made reports), for the
user experience (e.g. SAP Fiori overview pages), migration (from
migration (from SAP or non-SAP systems to SAP S/4HANA), the
integration (e.g. with SAP Ariba or SAP C/4HANA), the
transformation or even the
Configuration of SAP S/4HANA.
In the area of business processes, there are best practices - for example, in the area of FI (Finance) - for accounting and financial statements, for accounts payable and accounts receivable, and for profit and cost analyses.
Almost all relevant areas are therefore already covered in the standard. This also applies, for example, to the best practices for user and role management and corresponding authorizations and authorization concepts.
The predecessors SAP BAiO and RDS
Best practices were first introduced at SAP with the SAP Business All-in-One (SAP BAiO) solution for small and medium-sized enterprises. That was over ten years ago. At that time, the preconfigured solution packages were based on the SAP ERP system and made implementation easier and faster. The packages were available for download.
With Rapid Development Solutions (RDS), SAP later extended the concept of best practices to large companies. Unlike earlier solutions such as RDS, however, with SAP Activate the best practices are now already part of the product, in this case SAP S/4HANA.
Are there best practices for installing and configuring SAP S/4HANA?
With SAP Activate, SAP also provides best practices for the transformation, migration, integration and configuration of SAP S/4HANA. This simplifies the entire implementation and leads to a shorter payback time.
Read more about the importance of SAP Best Practices when implementing SAP S/4HANA and choosing a suitable target architecture.
What is the best practice process for moving to SAP S/4HANA?

The methodology for implementing SAP S/4HANA is called SAP Activate. This approach, developed specifically for SAP's ERP solution, is designed to facilitate and simplify the implementation and operation of SAP S/4HANA. SAP Activate therefore includes
Best practices for business processes, but also
implementation methodology (Methodology) and guided configuration (Guided Configuration).
Guided Configuration.
SAP Activate is a unified approach for different operating models (on-premise, cloud or hybrid) and different scenarios (greenfield, brownfield or selective migration). The methodology can be used by small companies as well as by corporations, by new SAP customers as well as by existing customers.
The Activate methodology is a framework that is divided into phases. These phases must be worked through one after the other. The phases, in turn, are divided into further steps and activities. SAP Activate is - despite this sequence - a hybrid project method, i.e. a mixture of a classic waterfall model and agile methods.
The framework is divided into six phases:
Discover,
Prepare,
Explore (Analyze),
Realize,
Deploy, and
Run.
The basis of the Activate methodology are the so-called Accelerators. They are available for every phase and every work area of an implementation and include checklists, templates, instructions, and tools. With the help of these tools, the implementation of SAP S/4HANA can be accelerated and simplified.
With the so-called Model Company, SAP provides a preconfigured test system in the cloud. It is based on SAP Best Practices and includes predefined structures and sample data. Companies can get to know the software suite and the HANA in-memory database "in practice" under these conditions.
With the SAP S/4HANA Fully-Activated Appliance - a fully activated test version - SAP S/4HANA can be tried and tested in an even more differentiated manner. Thus, different scenarios can be tested - in the cloud or on-premise - which contain more or less SAP Best Practices in terms of scope. In addition, companies can also use the appliance as a proof-of-concept and development system.
The SAP S/4HANA Fully-Activated Appliance can be hosted or installed - as a personal instance - within a few hours in the cloud or within a few days on an on-premise system.
What is the role of SAP Activate?

SAP Activate is the foundation for the implementation of SAP S/4HANA - a methodology that includes best practices, methods for implementation, and tools for guided configuration. SAP Activate is the successor to the ASAP (formerly for on-premise implementations) and SAP Launch (formerly for cloud implementations) methodologies.
Why does it pay to consistently rely on best practice processes?

Using best practices has many advantages:
ready-to-use, preconfigured solutions
proven business processes as a basis
more simplicity, flexibility and speed
faster and easier implementation
lower risk during the implementation of SAP S/4HANA
structured guidance for further improvements
foundation to realize innovations faster
easier maintenance and service
What is the SAP Best Practice Explorer?

The SAP Best Practice Explorer is a web-based tool. The Explorer can be used to search the available best practices for SAP S/4HANA and other SAP products.
The Explorer can be accessed on the Internet at http://rapid.sap.com/bp. The visitor first reaches a Fiori overview page and from there selects the desired product, for example SAP S/4HANA.
In a drop-down menu, various packages of this solution are then available for further selection. On the overview pages for the individual solutions, visitors will find general information on the function of the respective scope items, SAP notes or demos.
In order to download the Best Practices, registration and a corresponding S-User user account are required.
Is there an overview of "SAP Best Practices documents" from SAP?
If you are interested in a specific Best Practice solution and its features, you can find all the information about it in the SAP Best Practice Explorer.
The Best Practice Explorer contains all information on the individual Best Practices and scope items, presentations, notes on availability in individual countries, or documentation and SAP notes.
The complete scope of information is available after registration via an S-User access.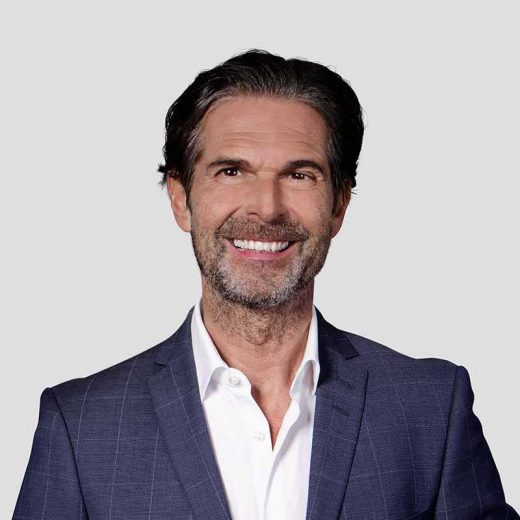 Thomas Pasquale, Managing Partner
Do you have any questions about best practices? Feel free to call or write me.
+49 2241 8845-637