SAP BO explained in detail and understandably
SAP BO is a collection of products from numerous individual solutions, with which companies realize analysis and visualization of business management data. But what does this mean in concrete terms?
SAP BO explained in detail and understandably
SAP BO stands for SAP BusinessObjects. It is a platform for reporting and analysis (business intelligence solution), which consists of several products. The SAP BusinessObjects Suite has been part of the BI solutions of SAP since 2007. At that time, the Walldorf-based software group acquired the French provider of the same name, BusinessObjects. SAP BO is available both cloud-based and in local deployment.
What is SAP BO used for and where is it used?
The main goal of SAP BO is to make reports and analyses so intuitive that business users no longer need data analysts or IT support to answer their questions. Thus, BusinessObjects can also be called "self-service BI".
Among other things, SAP BusinessObjects Business Intelligence provides drag-and-drop functionality that allows users to create and modify their own reports. Another advantage is the ability to combine information from different sources in the form of multidimensional data analyses.
SAP BusinessObjects is aimed at a wide range of target groups, including industry, public institutions, financial service providers, and non-profit organizations. The tools are used, for example, in management, sales, production, finance, controlling, and procurement.
How does SAP BO work?
From a technical point of view, SAP BO contains several technologies and applications from the BI area. These include among others:
ETL (Extract, Transform, Load): Extract, prepare and integrate data from different sources
Predictive dashboard: Visual presentation of key figures and forecasts
Tools for creating reports / reportings (operational reporting)
OLAP (Online Analytical Processing): approach to data analysis from different perspectives
Ad-hoc reporting functions
Data acquisition from different sources is mainly done via middleware, also called "Universe". This means that the data is not stored at SAP BI application level, but is integrated from different backend systems. Thanks to SAP BusinessObjects Universe, users do not need to worry about which database the data comes from, what structure it has or where it is stored.
Here you can read about the functionalities SAP CRM brings with it to build a deeper relationship with the customer.
What are the benefits of SAP Business Objects BI?

Before the introduction of SAP BO, companies had to use various applications from different vendors to realize all relevant analyses and reports. As a holistic and integrated platform, SAP BusinessObjects solves this problem.
However, the performance that SAP BO has achieved is also advantageous. While in the past only reports based on historical data were possible, today the tools also allow business intelligence analyses in real-time. In addition, the autonomy of the users is strengthened. Thanks to SAP BO, users are able to create reports independently. It is no longer necessary to involve the IT department to implement individual requirements. Of course, this also increases the ability to react.
Furthermore, the tools can also be used on mobile end devices such as smartphones and tablets, which is clearly in line with modern working methods.

SAP BO also offers strengths in terms of collaboration. The tools make it easy to share reports and statistics with other users in the company and with external partners. If required, up to one million users can be automatically provided with relevant information via different communication channels.
Components of SAP BO
SAP BO includes several reporting and analysis tools, but all of them serve their own purpose. Essentially, the following components should be mentioned:
SAP BO Web Intelligence (Webi)
Crystal Reports
SAP BusinessObjects Dashboards
SAP BusinessObjects Explorer
Query as a Web Service (QaaWS)
SAP BusinessObjects Design Studio
SAP Lumira
Let us take a closer look at these building blocks in the following.
SAP BO Web Intelligence (Webi)
Web Intelligence (Webi) is a tool for web browsers. It is used to create analyses and formatted reports. In addition, Webi enables reports to be exported in PDF and Excel format and distributed within SAP BO.
The easy handling of Web Intelligence is also worth mentioning. Ad-hoc queries can be performed at any time with the browser tool. Existing reports can be adapted with just a few clicks, allowing individual questions to be answered.
Crystal Reports
Crystal Reports is also a data analysis and reporting application. It is aimed primarily at individual users or small and medium-sized companies. Crystal Reports enables users to create dynamic reports, with data coming from a variety of sources. In addition, a wide range of options for formatting and visual presentation are available. The operative reports can be accessed either online or offline via applications, portals or mobile devices. Crystal Reports is also suitable for application development.
SAP BusinessObjects Dashboards
SAP BusinessObjects Dashboards (formerly Xcelsius) is a data visualisation tool. Users have the possibility to create individual dashboards from reports. Some examples of visualization options include charts and gauges (similar to a speedometer). In particular, the SAP BO dashboards are used to dynamically monitor key performance indicators (KPIs).
SAP BusinessObjects Explorer
BusinessObjects Explorer is a relatively new component of SAP BO. Under the "Big Data" flag, this self-service tool enables you to examine and visualize large quantities of data records and make them available to the entire company. This is also referred to as data exploration. In terms of speed and ease of use, SAP BusinessObjects Explorer is based on modern Web search technologies. In addition, functions for sorting, drilldown and dynamic visualization during navigation through company data are available.
Query as a Web Service (QaaWS)
With Query as a Web Service (QaaWS), Web services can be created and published. These Web services can then be used in SAP BusinessObjects dashboards, Crystal Reports, and other applications. The tool also provides dashboard developers with wizard-driven features that make it easy to create Universe queries and deploy them as a Web service.
SAP BusinessObjects Design Studio
SAP BusinessObjects Design Studio enables users to create custom applications and dashboards. Multiple data sources can be connected - including SAP BW, SAP HANA, CSV files, and even the SAPO universes. Technically, the Design Studio is based on the JavaScript framework UI5. In the future, the tool is to be merged with SAP Lumira, which means that the product name will no longer exist.
SAP Lumira
SAP Lumira is used both for data collection and for data visualization in self-service. Users can use the tool to find and examine relevant business content. Lumira can also be used to create customized and interactive dashboards and analysis applications.

What is SAP BusinessObjects Analysis?
SAP BusinessObjects Analysis is available in two versions: for OLAP and for Microsoft Office. The latter version is aimed specifically at users who want to integrate SAP analysis options into Excel. BusinessObjects Analysis obtains its data either from SAP HANA or SAP BW. On this basis, tables and diagrams can then be realized in Excel. A connection to Microsoft PowerPoint is also possible. The OLAP version, on the other hand, is responsible for creating reports via any web browser. The application is therefore platform-independent.
Which SAP BO front-end tool should companies choose?
As an interim conclusion, it can be stated that SAP BO provides an enormous range of tools. Therefore, companies regularly ask themselves the question which front-end product fits best to their individual requirements. This question is relevant for a complete new introduction of SAP BO as well as for the replacement of old BO tools.

During the selection process, those responsible should focus on two aspects in particular: the target group and the use case. As far as the target group is concerned, the following questions can be helpful:
Who will use the content? (e.g. management, decision makers, business users, professional analysts)
How experienced are the identified target groups in using BI tools?
Which software do the users currently use?
The following factors are relevant with regard to applications:
What are the technical requirements? (Definition for each department)
How does the target group get the latest information?
How does the target group deal with the information today? (preparation, visualization, distribution etc.)
If there is a large number of users, the catalogue of requirements can also be derived from a standardised survey. In the second step, the requirements list can then be compared in detail with the available SAP BO tools. The tool with the highest level of agreement is finally awarded the "contract".
SAP BO vs. SAP Analytics: What are the differences?
SAP still uses the term "SAP BusinessObjects Business Intelligence" to describe both the platform and the front-end applications for reporting and analysis mentioned above. In the foreseeable future, however, the term "BusinessObjects" will no longer exist because SAP is making extensive changes in the analytics area. The new collective term will be "SAP Analytics".
The most comprehensive tool from the SAP Analytics area is already the so-called SAP Analytics Cloud. This is a central platform on which all of a company's planning, reporting, and analysis can be brought together. Innovative technologies such as machine learning and predictive analytics are also used here.
Ultimately, this enables well-founded decisions based on real-time data - even in extremely complex scenarios. In the context of Big Data, the SAP Analytics Cloud also enables the connection of various on-premise and cloud data sources from the SAP and non-SAP environment.
What happens to older BO and BI tools?
Some of the applications mentioned above will in the future be integrated either in the SAP Analytics Cloud (SAC) or in SAP Lumira. For example, SAP recommends that users of SAP BO Dashboards switch to Lumira Designer or SAC. Users of SAP BusinessObjects Explorer should also switch to SAC. Support here will end as early as December 31, 2020, when Adobe's Flash technology will be discontinued.
Products that SAP believes will last longer are SAP Web Intelligence (Webi), Crystal Reports, and SAP Analysis for Office.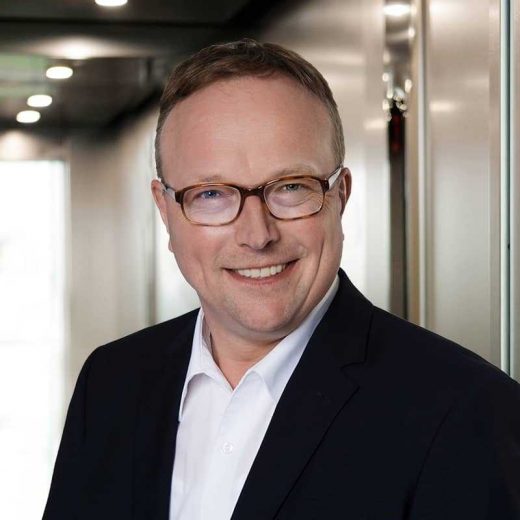 Meinolf Schäfer, Senior Director Sales & Marketing
Do you have any questions? I will be glad to help you.
+49 2241 8845-623
We are your partner for all questions and requirements around SAP. Contact us for a personal conversation.