SAP GTS - Everything new in S/4HANA?
With SAP S/4HANA, many familiar solutions and modules are being replaced - it feels like no stone is left unturned. Will SAP customers have to say goodbye to SAP GTS (Global Trade Services) in the future?
What is SAP GTS?
In 2000, the classic, paper-driven import and export declaration was replaced by electronic ones. SAP responded by developing the SAP GTS (Global Trade Services) product.
To date, GTS is becoming increasingly popular, so that more than 2,000 internationally active companies already use SAP GTS for their trade and export processing.
The module offers a comprehensive set of modules - from sanctions list checks to Intrastat declarations and customs processing. The solution can be used on-premise or in the cloud.
What added value does SAP GTS deliver?
Companies can manage imports and exports with SAP GTS.

The solution maps legal regulations (Instrastat), checks sanctions lists, exports subject to approval and free trade agreements for imports (Preference Management) and also provides support in securing payments for imports and exports (documentary credit business).

SAP GTS can complete customs declarations independently and enables communication with customs agents electronically.

Many of the functionalities from SAP GTS can also be used under SAP S/4HANA. However, in this case, the module is combined under the new name SAP S/4HANA for International Trade with some extended functions.
How are INTRASTAT messages recorded via SAP GTS?

INTRASTAT reports from companies are the basis for trade statistics in the European Union. They are used to accurately record the precise movement of goods between the states of the European Community.

Companies must therefore report relevant goods shipments and receipts centrally - in Germany using forms to the Federal Statistical Office.

SAP GTS enables efficient recording of all relevant data: from tax numbers to country-specific data. To this end, the application compiles the necessary information based on the relevant financial, material and sales data.
Is it absolutely necessary to switch to SAP S/4HANA in order to continue using SAP GTS?
Customers who already use GTS do not necessarily have to switch to S/4HANA. The SAP GTS product will remain SAP's customs and foreign trade platform and will continue to be developed further. However, these customers will not be able to access new and improved features of SAP S/4HANA for International Trade.

On the other hand, companies that do not have GTS in use but have already switched to SAP S/4HANA have the following option: they can use a wide variety of functionalities inspired by GTS.

SAP has started to incorporate new Instrastat functions that enable faster and more accurate reporting for cross-border movement of goods. In addition, the further development of the monitoring of legal requirements of export (Legal Control) and export management was initiated.
Does the new development of SAP GTS functions based on SAP S/4HANA mean that SAP GTS will not be developed further?
No. SAP continues to develop the functionalities for customs and foreign trade on two tracks - once for SAP GTS, once in the area of SAP S/4HANA.

This means that companies using SAP GTS can now supplement the system with SAP S/4HANA or continue to use the system as before. Especially when a company has several ERP systems in use, SAP GTS can remain the solution for customs and foreign trade.

One of the main advantages of SAP GTS is that the application pulls data from different systems (mainly due to the deep SD and MM integration) and can merge this data centrally. This means that - at the push of a button, so to speak - required INTRASTAT declarations can be submitted, for example, or data can be prepared accordingly for communication with customs authorities.

Companies now implementing SAP S/4HANA, on the other hand, can continue to use their existing SAP GTS functions in parallel.

Based on existing experience with SAP GTS, SAP is also now selectively developing certain foreign trade functionalities directly in SAP S/4HANA. This means that a company that relies on SAP S/4HANA (and does not have any other logistics system in use) will also be able to use the foreign trade functionalities in SAP S/4HANA alone in the future.
Solution for heterogeneous landscapes remains SAP GTS
The major advantage of SAP GTS is the collection and preparation of data from various ERP and transport management systems.

For example, import and export declarations can be created at a central location and prepared for communication with customs authorities.

Therefore, SAP GTS should remain the core solution for customs and foreign trade for companies working with multiple ERP and logistics systems.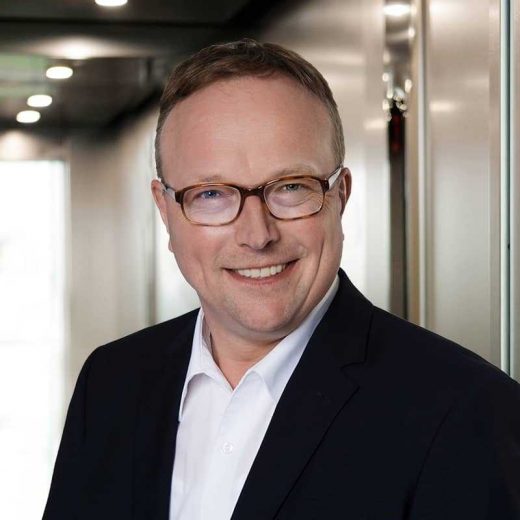 Meinolf Schäfer, Senior Director Sales & Marketing
Do you have questions about SAP GTS? I will be happy to help.
+49 2241 8845-623
We are your partner for all questions and requirements around SAP. Contact us for a personal conversation.