What is SAP Datasphere?
Get a handle on your business-relevant data with SAP Datasphere. The SAP solution provides a central environment for the provision and analysis of data from SAP and non-SAP systems.
Access to data is becoming increasingly complex for companies. Structuring and linking various business-relevant data sets from different sources can be very time-consuming. SAP Datasphere is designed to change this.
What is SAP Datasphere?
SAP Datasphere is a data management solution. It helps companies access all existing data assets with SAP applications and third-party tools. For data integration, it does not matter whether the data comes from SAP or non-SAP systems, from the cloud or from local sources. Nor does it matter whether the data is structured or unstructured.
What does SAP Datasphere offer?
SAP Datasphere provides companies with a central environment for using data. As a low-code/no-code solution, it also allows business users without specific IT knowledge to provide, link and examine data from different sources. Furthermore, users gain access to innovative analytics tools and machine learning algorithms (artificial intelligence), which can be used to automatically transform data into information that can be used for business purposes.
Components and features in SAP Datasphere
From a technological perspective, SAP Datasphere is based on a new version of the SAP Data Warehouse Cloud on the one hand, and on the SAP Business Technology Platform (SAP BTP) on the other. Among other things, the latter provides security features for encryption, governance and database security in Datasphere. In addition, there is an API hub with numerous ready-made links to third-party solutions and platforms such as Microsoft Azure, Salesforce and Oracle.
SAP Datasphere has four core tasks:
Data provisioning
Enrichment of data projects
Simplification of the data landscape
Building a business data fabric
These functional areas are presented in more detail below.

Data provision
SAP Datasphere is the only solution to date that provides direct access to business-critical data and metadata from SAP applications, including their relationships (associations) to each other. In addition, the system uses a method (called "semantic definitions") to organize data in a logical and easy-to-understand way, even for non-IT staff. When building analysis models, users can reuse all definitions and associations, which provides significant simplifications. To search, manage, and govern all data, users leverage SAP Datasphere's integrated catalog. This ensures governance throughout the data lifecycle. In other words, it ensures compliance with internal guidelines and external requirements (such as data protection laws).
Data project enrichment
SAP Datasphere also offers various options for harmonizing data from different sources and in a wide variety of formats. Through data bundling or data replication, users can combine multiple data sources. Real-time data can also be integrated. Those who want to enrich their internal data with external information can also use the SAP Datasphere Marketplace. There, trusted industry data from countless external providers can be found to enhance data and analysis projects.
By drawing on partner solutions from the open data ecosystem, SAP Datasphere also makes it possible to merge SAP and non-SAP data and use innovative features such as artificial intelligence for data projects. Currently, the following partner integrations are available:
Collibra: suitable for building a complete data catalog that includes data provenance information for all sources (SAP and third-party data); important for future-proof governance, data protection, and compliance initiatives
Confluent: data streaming platform for real-time integration of business data from internal and external applications
Databricks: enables integration of a data lakehouse with SAP applications, enabling data exchange while preserving existing semantics
DataRobot: enables the application of automated machine learning capabilities in conjunction with multimodal data available on SAP Datasphere; integrates with Data Fabric to manage business data
Simplification of the data landscape
Data landscapes are becoming increasingly complex. Often, the information is located in both local and cloud environments. SAP Datasphere has set itself the task of simplifying access to the distributed data records, regardless of their origin. Thanks to user-friendly self-service, access and administration are also possible for business users without special data expertise. In addition, existing SAP BW models and transformations can be reused in SAP Datasphere. This is made possible by a transfer tool called BW Bridge.
Building a Business Data Fabric
According to SAP, Datasphere is the basis for a so-called Business Data Fabric. This has the task of making meaningful data available to every employee in the company, whereby the business context and logic remain intact even when disparate data sets are merged. Furthermore, a business data fabric helps to provide resilient data within the shortest possible time and to describe it semantically in such a way that it can be easily consumed by non-IT experts. On this basis, it is then possible to quickly create intelligent data applications even in very extensive data landscapes, to significantly accelerate analysis and planning projects, and thus to generate even more value from inventory data.
How do companies benefit from SAP Datasphere?
For companies, SAP Datasphere brings a whole range of benefits. First and foremost, the solution optimizes decision making by providing deep, real-time insights into a company's situation and environment. The information can also be used to identify inefficient processes and improve operations, resulting in increased productivity and cost reductions. Furthermore, the integrated view of data from different sources leads to a deeper understanding of customer needs and preferences. On this basis, offers can be personalized to an even greater extent. Companies can also identify new business opportunities and market changes at a very early stage. Both of these factors strengthen competitiveness. Last but not least, SAP Datasphere comes with several security and governance functions. These minimize risks with regard to data protection violations and non-compliance with legal regulations.

How does SAP Datasphere differ from its predecessor, SAP Data Warehouse Cloud?
SAP Datasphere is a further development of SAP Data Warehouse Cloud (DWC). The powerful functions of DWC have been retained in Datasphere. In addition, SAP has added further features for cataloging, integration and semantic modeling of enterprise data. The software manufacturer is using these as a basis for future further developments in the area of data management.
Will existing Data Warehouse Cloud (DWC) customers now face a complex data migration to Datasphere?
With the launch of SAP Datasphere in March 2023, all DWC existing customers were automatically transferred to SAP Datasphere. Migrations or other steps are not required for this target group. Rather, they can easily use the new features of Datasphere in their productive environment. The previous functions of SAP Data Warehouse Cloud are not lost in the process, but are merely enhanced.
What is meant by Business Data Fabric and what is the role of SAP Datasphere?
A Business Data Fabric (or Data Fabric for short) is a unified architecture that enables enterprises to connect services and technologies from different on-premise and cloud environments. The goal here is to simplify the implementation of overarching data and function management. This is intended to maximize the value of existing data and accelerate digital transformation.
Datasphere - together with its open data ecosystem - is SAP's enabling technology for building a business data fabric. This makes the data management solution an important strategic building block for companies that want to be even more data-driven in the future.
Can the SAP Datasphere be tried out?
Yes, SAP Datasphere can be tested using a free instance of SAP Business Technology Platform (SAP BTP). The free trial is available for 90 days and provides access to over 30 services. Only the capacity is limited. Those who exceed it can switch to a paid plan (Pay-As-You-Go), while retaining their previous work.
More Data Warehouse & Reporting Solutions
SAP's portfolio is currently divided into three areas in the field of data and analytics solutions:
Database: SAP HANA Cloud
Data management: SAP Datasphere and SAP Master Data Governance
Analytics and planning: SAP Analytics Cloud
In the database area, SAP is pushing the high-performance and Big Data-capable solution SAP HANA Cloud. In data management, the software manufacturer is placing the SAP Master Data Governance solution alongside SAP Datasphere. The latter is responsible for ensuring consistent, high-quality master data. SAP Analytics Cloud is responsible for advanced analyses, reports and planning processes. It allows employees to perform AI-powered planning and analysis, gain real-time insights, and adapt their responses to them.

Also available is the SAP BW/4HANA data warehouse application package, which is based on SAP HANA. It is an on-premise data warehouse layer for the SAP Business Technology Platform. BW/4HANA can also be described as the on-premise alternative to SAP Datasphere.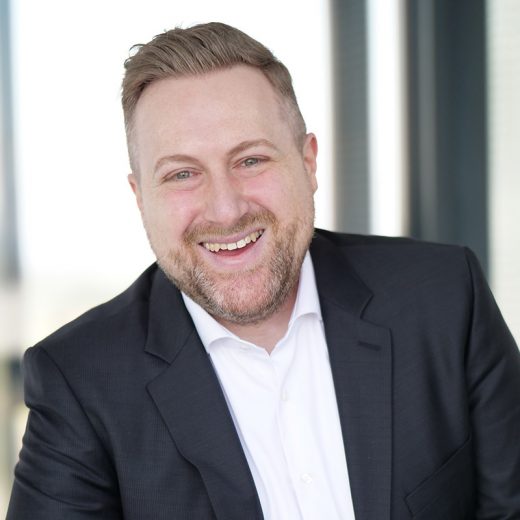 Stefan Burghardt, Head of Connectivity + Development
Do you have any questions about SAP development? Then write to me!
+49 2241 8845 637