SAP New GL: The New General Ledger
Companies should switch to SAP New GL now. Why this is important, which functions the new general ledger offers and why the changeover with GAMBIT's software tool makes sense, read here.
The most important features of SAP New GL
Realize closings faster
With SAP New GL, you significantly simplify your accounting processes. Manual reconciliations are a thing of the past thanks to deep integrations.
Optimize reporting
Use parallel accounting and different accounting options - for example, at the profit center, segment, and business unit level.
Creating the prerequisite for S/4HANA implementation
You can also use the classic general ledger with SAP S/4HANA. We recommend switching directly to the modern ledger technology of SAP S/4HANA - ideally as a preliminary project for the migration to SAP S/4HANA.
Flexible migration with the GAMBIT migration tool
GAMBIT has developed a tool with which the migration to the new general ledger can be performed extremely flexibly and on any date.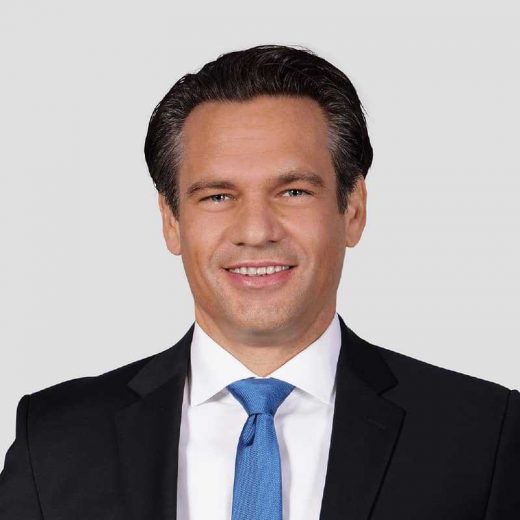 André Schwarz, Senior Executive Consultant
Would you like to know whether switching to SAP New GL is worthwhile for you? Let's talk about it!
+49 2241 8845-637
What is SAP General Ledger?
SAP General Ledger (SAP GL) is the general ledger within SAP Financial Accounting (FI). It consists of G/L accounts and is used to record all financial transactions of a company. Furthermore, it represents the basis of the balance sheet.
What is the difference between the classic general ledger and SAP New GL?

In addition to the classic general ledger, a new variant called SAP New GL has existed since the introduction of SAP ERP 6.0. But where are the differences to the previous approach?
Companies use both general ledgers and sub-ledgers and profit center accounting to comply with legal requirements and internal regulations. In previous SAP releases, these functional areas of accounting were separated from each other. There was no automatic reconciliation between general ledger and sub-ledger. Instead, this had to be done manually for each closing.
SAP New GL solves this problem by merging internal and external accounting into a single-entry system. This significantly speeds up the period-end closing process.
Some advantages at a glance:
Elimination of separate maintenance of different ledgers and reconciliation between general ledger and subledgers.
Reduced amount of data and increased efficiency of the database, as the application stores data on business transactions in only one table
Easier integration of additional fields, as these additional fields do not have to be mapped in multiple tables
Less training time for the New GL, as the user interface of the new general ledger is similar to the "classic" general ledger
SAP New General Ledger: Scope of Functions
By converting to SAP's new general ledger, companies gain access to numerous new functionalities that enable them to optimize their financial accounting and controlling processes. These include:
Real-time integration of financial accounting and controlling ("Universal Journal")
Simplified parallel accounting in different ledgers
Document splitting on selected dimensions
Accounting options at profit center, segment and business unit level
Functions for parallel valuation and material transfer prices now also available in the general ledger
Parallel valuation, additionally with transfer prices
Valuation areas (inventory and FX)
Harmonized currency settings
Elimination of summary tables, resulting in a simplified data model (no more redundancies)
Parallel accounting and deep CO integration provide enormous time savings
A significant advantage of SAP New GL is the possibility of parallel accounting. The ledger solution allows any number of ledgers to be used. International requirements can thus be covered in a simple manner.
Online postings and simultaneous closing operations for all ledgers can be carried out via a uniform interface (similar to the classic general ledger). SAP New GL also provides uniform reporting for all ledgers.
This results in greater efficiency and transparency - both in monitoring individual transactions and in period-end closing. Last but not least, the fast close is accelerated, as significantly less duplicate processing and reconciliations are required.
Also worth mentioning is the enhanced integration of Financial Accounting and Controlling that comes with the implementation of SAP New GL.
Postings from CO to FI are made in real time. The intermediate step via reconciliation ledger - which had to be performed for cross-company code postings - is therefore no longer necessary.
The advantages mentioned so far already result from the new general ledger in SAP ECC. If New GL is used under SAP S/4HANA, the following added values also come into play:
Parallel valuation, additionally with transfer prices
Valuation areas (position and FX)
Harmonized currency settings
Elimination of summary tables, thus simplified data model (no more redundancies)
Faster period closing
Since the new general ledger no longer requires a reconciliation between the cost centers (internal accounting) and the general ledger (external accounting), the transfer postings previously required at the end of a period are no longer necessary.
In addition, in the past it was the case that transfers in Controlling only affected the cost of sales accounting at the end of the period.
For example, if a goods receipt is posted, in the classic scenario a document is created in FI and CO in each case. Although there is a link via a key, these are still independent documents that must be stored redundantly.
If the costs from the CO document are now to be distributed to profit centers, this was previously not done automatically in the general ledger. Instead, the data had to be reconciled manually during period-end closing.
SAP New GL solves this problem: Real-time reconciliation can be activated here, making fast close much more efficient. Furthermore, this also eliminates the need for clearing entries in the case of cash discounts, which were not automatically transferred to the CO module in the classic scenario.
Manage finances in real time, even when using different SAP and non-SAP systems? That's possible with SAP Central Finance. We'll be happy to tell you why the switch is worthwhile and how you can benefit in the best possible way!
What is the difference between SAP New General Ledger and Universal Journal?
In practice, the terms "New General Ledger" and "Universal Journal" are often confused. However, there are clear differences. For example, the New General Ledger has already existed since SAP ERP 6.0, while the Universal Journal is only available as of S/4HANA (or Business Suite on HANA).
In the New General Ledger, two documents are still created for accounting transactions - one for FI and one for CO. In the Universal Journal, on the other hand, the relevant data and documents are fully merged into one table. The merging not only affects CO documents, but also material documents ("material ledger"), among others. This again drastically reduces redundant data storage in the system.
What is the migration process to the new general ledger from SAP?
Whether SAP S/4HANA migration, carve-out, merger, or chart of accounts conversion: The conversion to the new general ledger often takes place in the context of other measures. Regardless of the reason, however, a migration to SAP New GL is always accompanied by a redesign of business processes. Corresponding projects are therefore suitable for optimizing accounting in SAP. Often, the creation of an FI template for the standardization of account assignments is also required.
A chart of accounts changeover should be carried out before the migration to the new general ledger. If parallel accounting has not yet been used, this can be done either before or after the migration. The following variants are possible:
Before migration: introduce account solution, keep solution after migration or change to ledger solution.
Introduce account solution after migration
Introduce ledger solution after migration
In addition, when subsequently implementing functions in a New Ledger system, consideration should be given to whether it makes sense to also introduce the following approaches:
Segmentation
Parallel accounting
Additional business functions (e.g. new SAP asset accounting)
Conversion to SAP New GL: GAMBIT Tool with Significant Added Value
The migration tool developed by SAP for SAP New GL goes through three different phases:
Phase 1: Conceptual design of the new general ledger accounting, customizing in the system.
Phase 2: Closing of the old fiscal year, execution of the migration, activation of new general ledger accounting
Phase 3: Update of the classic general ledger is deactivated, new general ledger is used
This approach has a crucial weakness: it does not support the intra-year or retroactive migration to the new general ledger. GAMBIT has therefore developed its own migration tool that solves this problem.

The advantages of the GAMBIT tool
With the help of the GAMBIT tool, migration is possible on any key date. The date of the New GL migration is therefore freely selectable.
If required, the data history can be taken over as well (partially or completely).
In contrast to SAP's migration model, the GAMBIT tool works with only one phase. In this phase the customizing of SAP New General Ledger is set up, activated and migrated. Conversion projects are thus much easier to plan and can be carried out in a shorter time.
For systems with a high volume of documents it is also important that the conversion to the new SAP General Ledger is carried out with a near-zero downtime. GAMBIT can meet this requirement as well by splitting the migration according to company codes. The conversion can then take place in several individual steps.
Furthermore, the GAMBIT migration tool allows the introduction of a new ledger afterwards. For this purpose, the documents from a selected period are generated retroactively.
This is how GAMBIT supports the conversion to the new general ledger
Of course, GAMBIT supports every phase of a New-GL migration project. This already starts with the analysis of your existing ERP system.
Also during the individual definition of the target solution, the redesign of processes as well as the harmonization of workflows, master data and structures, the GAMBIT experts intervene in a supportive way. The same applies to the introduction of parallel accounting, test migrations and the productive start.
Get a consultation now!
You are about to migrate to SAP New GL and want to do it smoothly? You want to realize the changeover with a powerful tool and the greatest possible flexibility?
Let us talk about your requirements today. We will be happy to support you!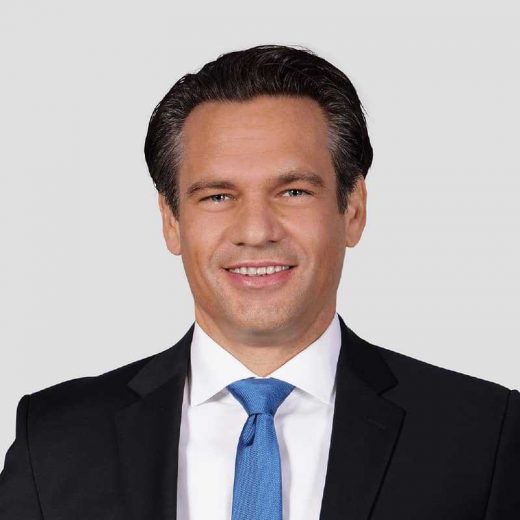 André Schwarz, Senior Executive Consultant
Talk to me about your conversion!
+49 2241 8845-637